Deep Well Services is pleased to share our 2022 Sustainability Report.
After meeting the challenges of 2022, all of us at Deep Well Services are looking to the year ahead with renewed optimism. This optimism is strengthened by the technological innovations we are bringing to the industry and supported by our strong commitment to the principles of Environmental, Social, and Governance (ESG) practices.
The report illustrates the strategy we established and the tangible results our DWS family proudly achieved. This effort represents the assurances we have made to our communities, employees, customers, and shareholders that we are operating in the safest and most environmentally conscious way possible. Our sustainability ethos and our DWS Culture of Excellence mindset will continue to lead our company values as we move into an exciting new future.
We thank you for your support and look forward to our continued partnership.
Download PDF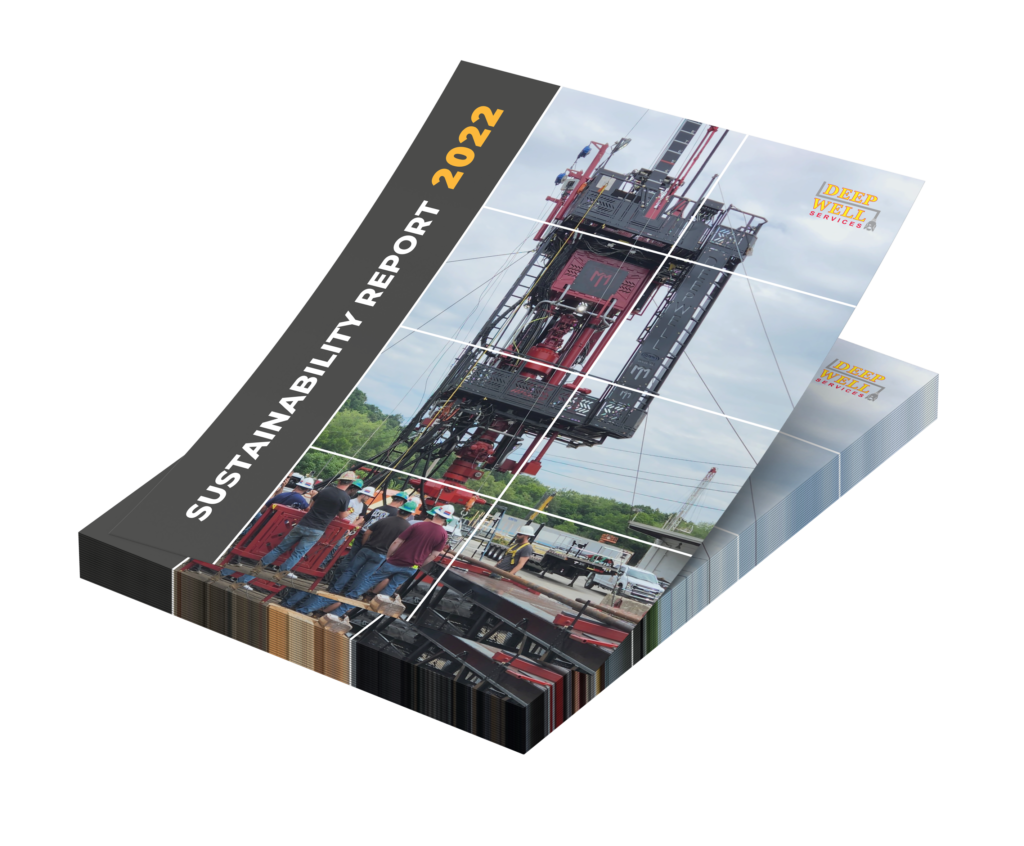 ONE TEAM. ONE FAMILY.
Environmental
Established Climate-Related Metrics
Environmental
Reduced CO2 Emissions Per Well by 19%
Environmental
99% uptime; Averaging 52 hours NPT per every 5,000 operating hours
Environmental
Completed 1,071 Wells Across 5 Shale Plays
Social
Industry-Leading Safety Performance of TRIR: 0.62/DART: 0.31
Social
213 Competency Promotions
Social
13,356 Hours of Classroom Training
Social
$10.3 Million Invested in Local Communities
Governance
Only HCU Company in North America that is API Q2 and ISO 9001:2015 Certified
Governance
Certified by International Association of Drilling Contractors
Governance
Adopted Task Force for Climate-Related Disclosures
Governance
Updated Vision and Mission to be Performance-based