Many oilfield service companies underestimate the value of a healthy maintenance department.
At Deep Well Services, our Culture of Excellence recognizes the importance of preventative maintenance, critical inventory, and managing costs. Our continued focus on these key areas has enabled us to achieve a 99% uptime for our customers.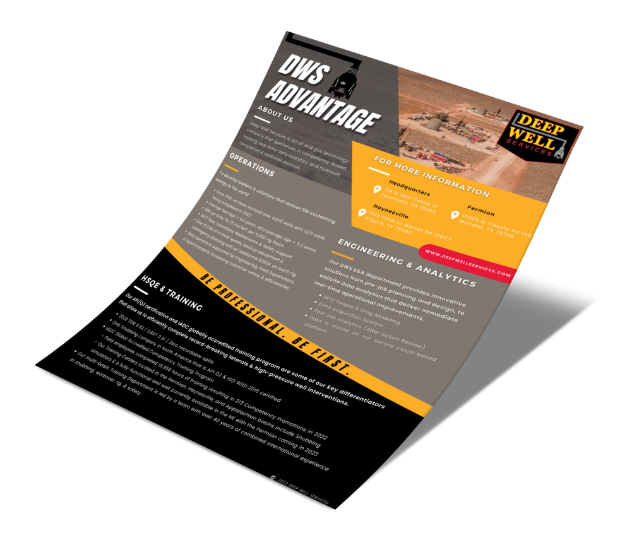 Empowering our people to create innovations that inspire the industry.
WHAT MAKES DWS Different?
Maintenance and inspection schedules exceed API 4G and OEM requirements
Full inventory of critical spares, consumables, and preventative maintenance supplies
OEM trained full-service line maintenance department operating 24/7
Dedicated supply chain team to maximize value and sustainability
Fully equipped mobile service and welding equipment
Certified welders, fabricators, mechanics, electricians, and BOP Technicians
In-house design and fabrication with 3D engineering software
Fully equipped electrical department
Live inventory and preventative maintenance systems with predictive intelligence
Competency based training program covering everything from diagnostic software to hydraulics
Real time equipment monitoring via BoreSite℠ DAS