Training Our People Is A Core Value And An Integral Part Of Our Culture Of Excellence.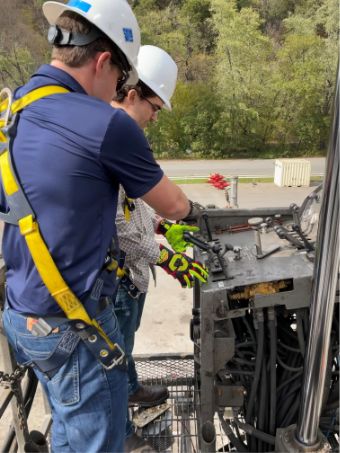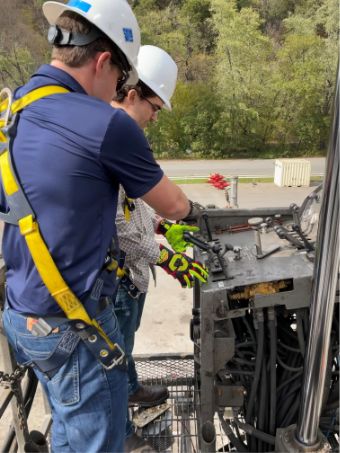 Competency-Based Training
Located in Zelienople, PA, and Midland, TX, our Marc W. Jones Memorial Training Centers are equipped with open floor hands-on training areas, testing facilities, and a combined 15,000 sq. ft of classroom space. Providing our employees with access to world-class training equipment and competency programs.
Our Competency Program is globally accredited by the International Association of Drilling Contractors (IADC). This process involves an extensive audit of our internal procedures and systems to ensure that our training program meets internationally recognized standards of consistency and effectiveness. Our DWS 13 position competency-based training program is designed with a focus of empowering our people and to provide our customers with consistent and proficient services.
Our competency-based training program consists of field competency checklists & written exams with a passing score of 80%, certified by the IADC.
Designed to empower our employees by promoting continued growth opportunities
To advance into a new role, employees must go through various checklists and mentorships to ensure they are fully capable of taking on the associated risks and responsibilities of a new position. Our unique checklists were designed to promote continued growth within all aspects of the business, not just operational tasks, such as requiring a broad understanding of support divisions, ranging from Finance, HR to Maintenance, and including sections from our company core values & culture.
1.
Checklist completed and recommendations of at least two supervisors are provided
2.
Completed a minimum requirement of 90 working days at their current position
3.
Successfully completed a level-based snubbing scenario flawlessly performed on our VR snubbing simulator
4.
Successfully completed a written test of knowledge and calculations for the next level position
5.
Obtain final approval from the Operations leadership team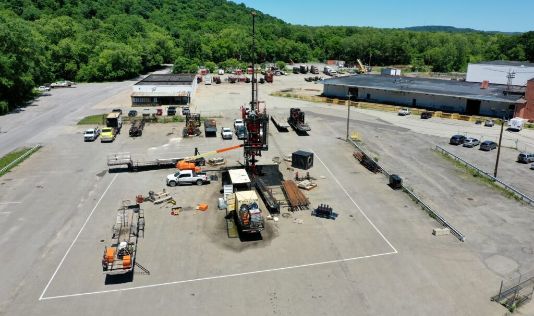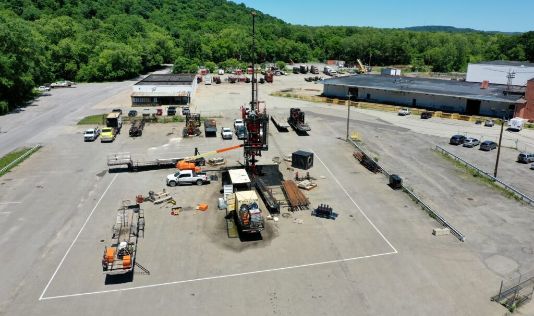 Test Well
Drilled in 2020, our cased test well supports a fully functional brand new 15K x 300K Hydraulic Completion Unit providing our employees the most realistic training opportunity available outside of operating on an actual wellsite.
Our DWS Competency & Training team uses the test well to provide an in-depth overview on competency-based SOP's and operational situations. This hands-on training allows our team to properly teach our people the right way to operate the equipment. Our employees will learn from a wide range of techniques such as the basics of how to properly position your hands and body to latch pipe or run power tongs, to showing junior operators how to perform ram to ram staging operations.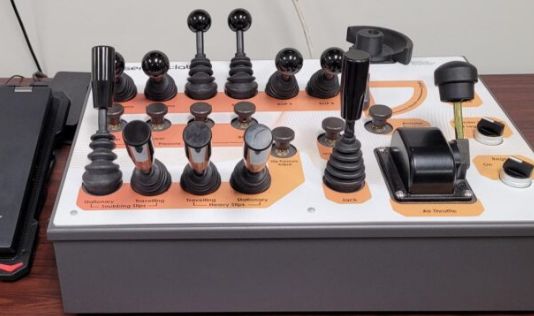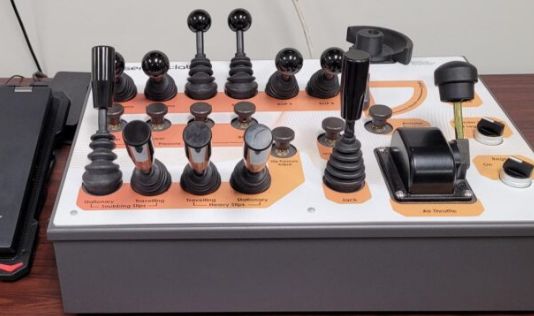 VR HCU Simulators
Our innovative Simulators, including VR teaching scenarios, provide an unparalleled "in-basket" HCU experience. Directly tied to the competency program, employees are required to become proficient in a wide variety of classroom-controlled snubbing situations before moving to their next competency level.
DWS' highly customized HCU Simulator delivers the most realistic training experience, resulting in knowledgeable and confident operators able to complete a snubbing operation safely and efficiently. The Simulator mirrors the control panel present on all DWS HCUs to give the most realistic feel possible. Training our people on new operations and equipment in a controlled safe environment instead of on a well pad greatly reduces risk for our customers and increases on-site efficiencies.
"
At Deep Well Services, our Competency-based Training program provides our employees the opportunities to not just have a job, but a successful and long-lasting career within the Oil and Gas industry.
"